ABOUT US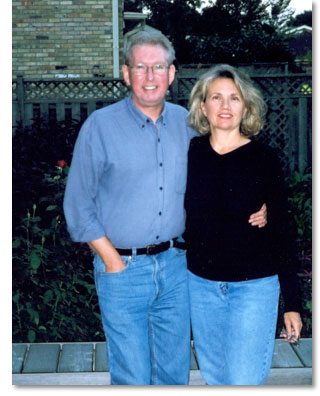 Thorne's Insect Shoppe is dedicated to bringing you the best quality in dead, dried insects for the collector and artisan.  I have been in the insect supply business for over 25 years and have established contacts all over the world in order that we can constantly bring you new and interesting species.  I supply papered specimens for the collector to re-hydrate and mount themselves, and a selection of mounted specimens that can be purchased from the cabinets.  The supply of set specimens is constantly being depleted and replenished so visitors are treated to new things at every visit.  If you are thinking of visiting please call and make an appointment and you would be advised to bring along a box to pin your treasures in to take home.


I began collecting insects when I was a small child and have developed the hobby throughout my life until it evolved into a full time business culminating in Thorne's Insect Shoppe.  I still am a passionate collector but I have learned to specialize in a few groups just to make it manageable.  The collection is open for view to visiting clients.


I am assisted by my wife, Bernardine, and our son, Adam.  Bernardine often handles the phone calls, visits to Canada Customs, bookkeeping, and sorting chores.  Adam is becoming very good at mounting specimens and also repacking specimens from their field-packs and helps out on collecting trips.  I do the easy things like identification, quality control and packing parcels.


TIS is one of the world's largest insect suppliers and can supply to the private collector and the bulk wholesale trade for dealers, artworkers and institutions. Please see the Quantity/Wholesale list for Bulk purchases. Lepidoptera(Butterflies and Moths) and Coleoptera(Beetles) make up the majority of the inventory with some other orders being offered.  We are constantly on the lookout for new things to offer.


TIS is located on the outskirts of London, Ontario, Canada, a few minutes from Highway 401.  London is approximately an hour and a half west of Metropolitan Toronto and nearly two hours east of Windsor and Detroit, Michigan.


I am always interested in new suppliers from anywhere in the world.  If you have good quality material to sell or exchange please contact me.  I can also evaluate collections for value and are always interested in purchasing old collections if of good quality.


BOOKMARK OUR SITE


The website will be constantly updated with new pictures and specimens.  So add us to your bookmarks or favorites so you can easily find us.

Happy Collecting
Ken Thorne